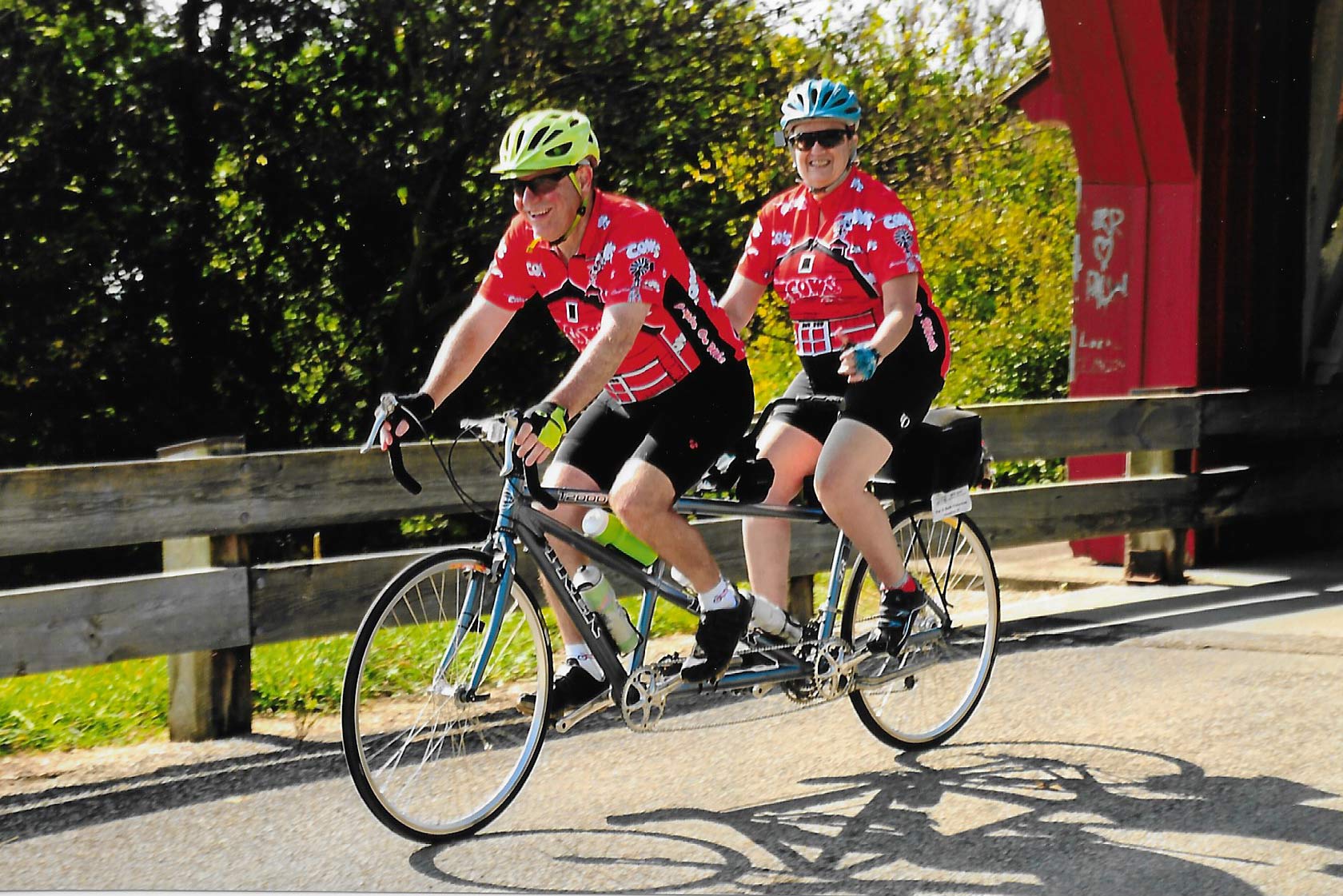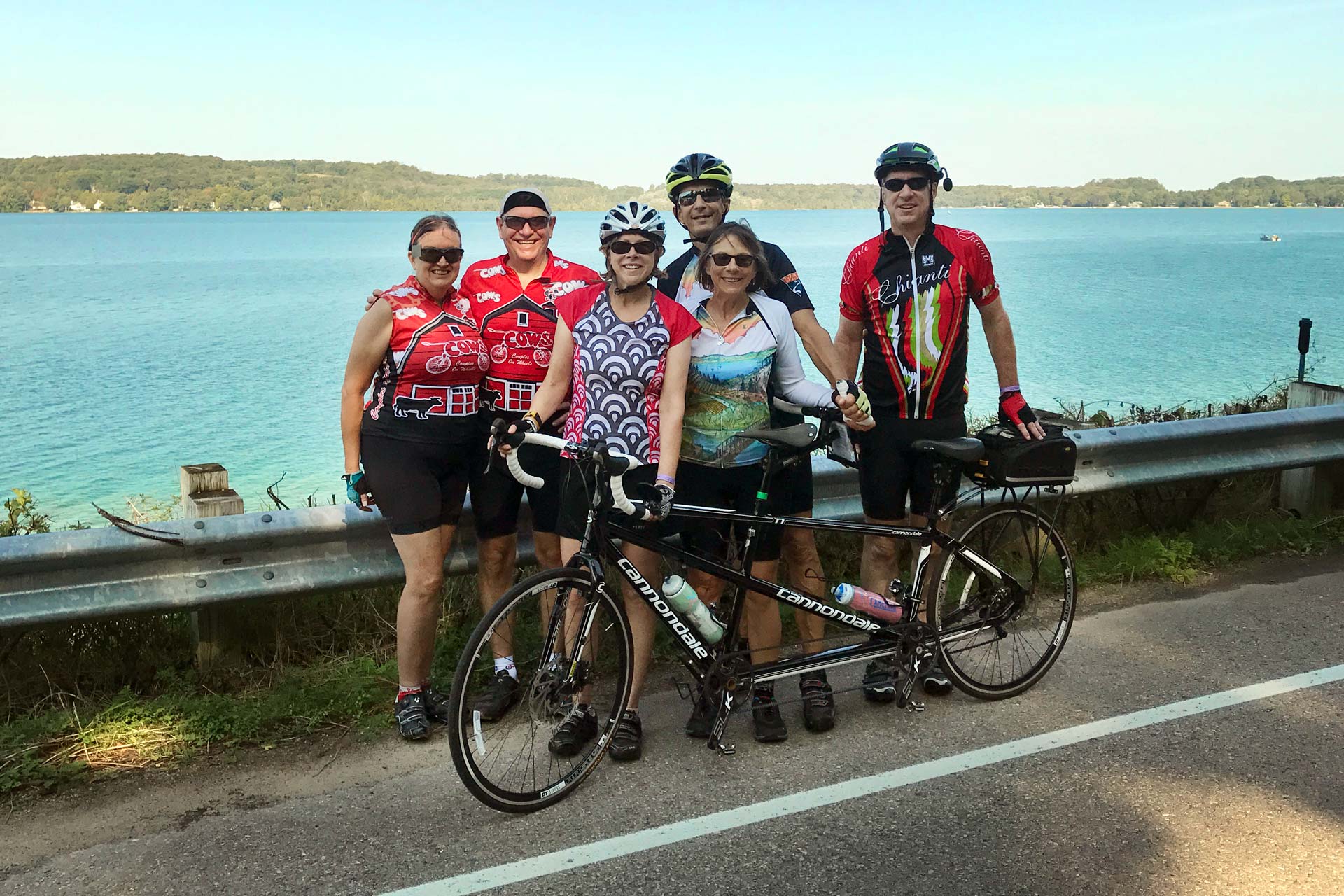 Couples on Wheels hosts and participates in multiple tandem cycling events each year, including our annual Spring Rally in May. The 2020 Spring Rally is scheduled for the weekend of May 15-17th in the Wausau area.
Our club also sponsors smaller regional events known as Wrangler Rides. The hosts for a Wrangler Ride provide maps and some type of after-event cookout or buffet. Couples typically bring a dish to pass and COWs members reimburse the hosts $5.00 per person for meat & beverages.
In addition to our club sponsored rides, COWs members regularly participate in other regional rides, such as the annual Midwest Tandem Rally (MTR) over Labor Day weekend. Our club is excited to be hosting the 2020 MTR in Racine, Wisconsin!
See below for more information about our rides & other club news.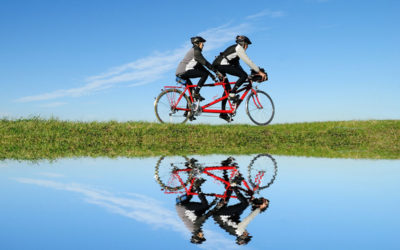 Happy new year, COWs! 2021 membership renewal options will be coming soon. We're considering potential approaches to this year's Spring Rally, after which we'll update the website and turn on membership renewal.
read more
Access Club Member Information, Past Event Photos & More