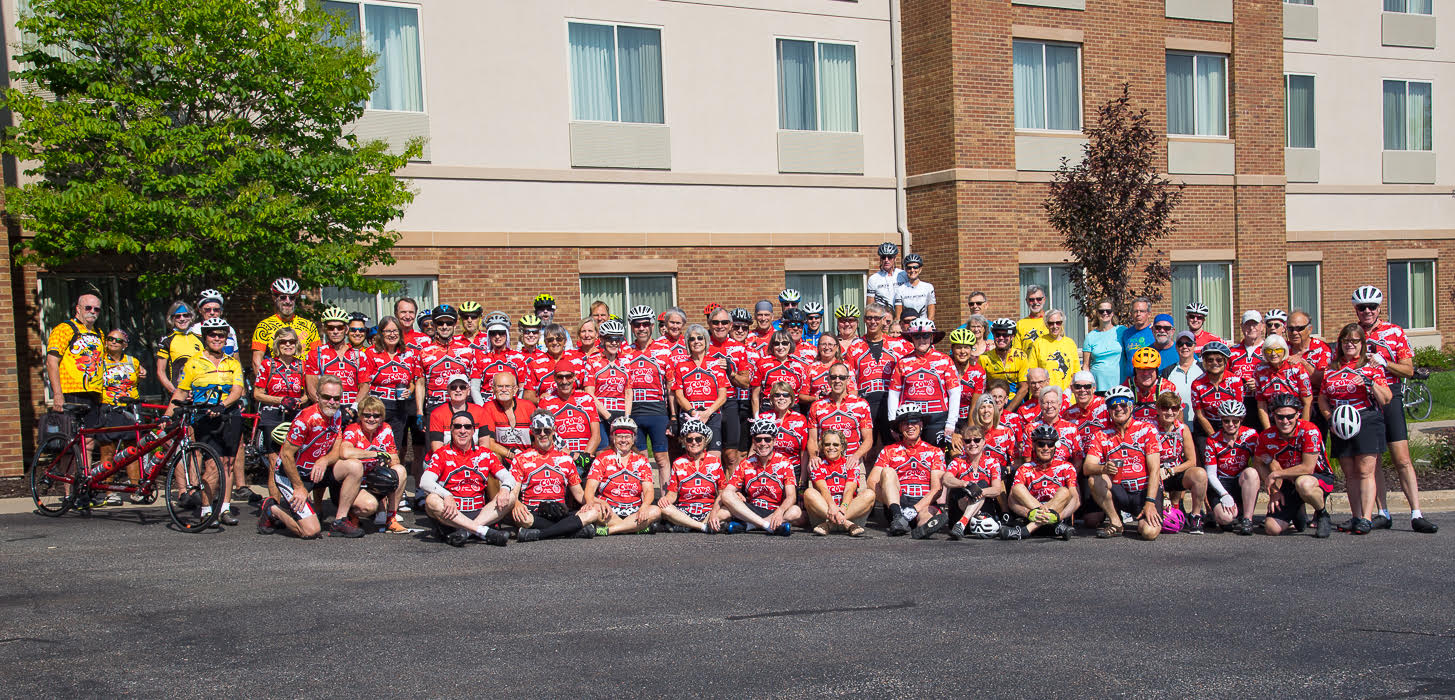 About Couples on Wheels
Couples on Wheels, or COWs, is a Wisconsin tandem bicycle club with a history dating back to 1988. Our members hail from all parts of Wisconsin as well as surrounding states and consist of families and teams of all ages. We invite you to join the club and take part in this well-organized social riding group.
This website is designed to keep you informed and up to date on all COWs activities. The club hosts several rallies / rides throughout the year and also promotes tandem rides across the Midwest.
Club History
The first COWs rally took place in the spring of 1988. Read about our history & previous events.
Club Rides
Get information about the annual COWs spring rally and other rides hosted or attended by the club.
Club Officers
Meet the volunteer couples who serve as COWs club officers, and learn how you can get involved.
Join the Herd
COWs membership is just $20 per calendar year & includes free registration for our rallies.
The Tomahawk Wrangler ride is back after a one year absence and will be Sept. 22-24. Contact Stan and Laurie Frey slfrey88@yahoo.com.
read more
Access Club Member Information, Past Event Photos & More