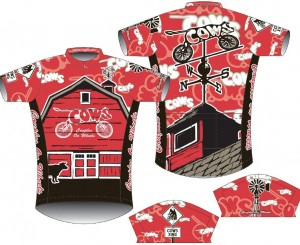 We wear our club jersey with pride. This colorful jersey uniquely identifies us in large gatherings with its bright Wisconsin red color. There are two styles: Women's style which has no elastic at the waist and Men's/unisex style with elastic at the waist.
Because it is always difficult to provide a precise size chart, we recommend our members try on the jersey before ordering. This can be done at the Spring rally. If you are unable to attend an upcoming rally, contact Diane & Kevin Esser for more information.
The cost of the COWs jersey to COWs members is $60 each plus shipping if needed.
Have questions about COWs or about membership options? Contact us using the form below, and we'll be happy to help!