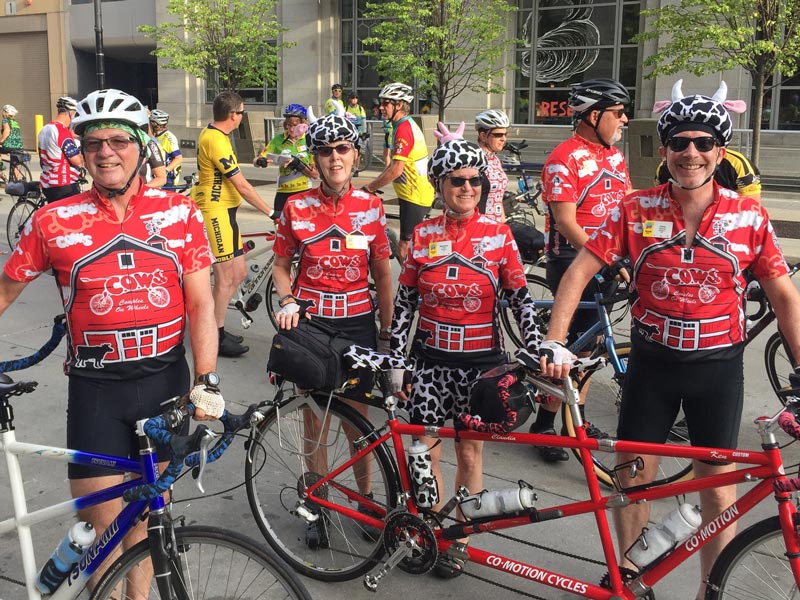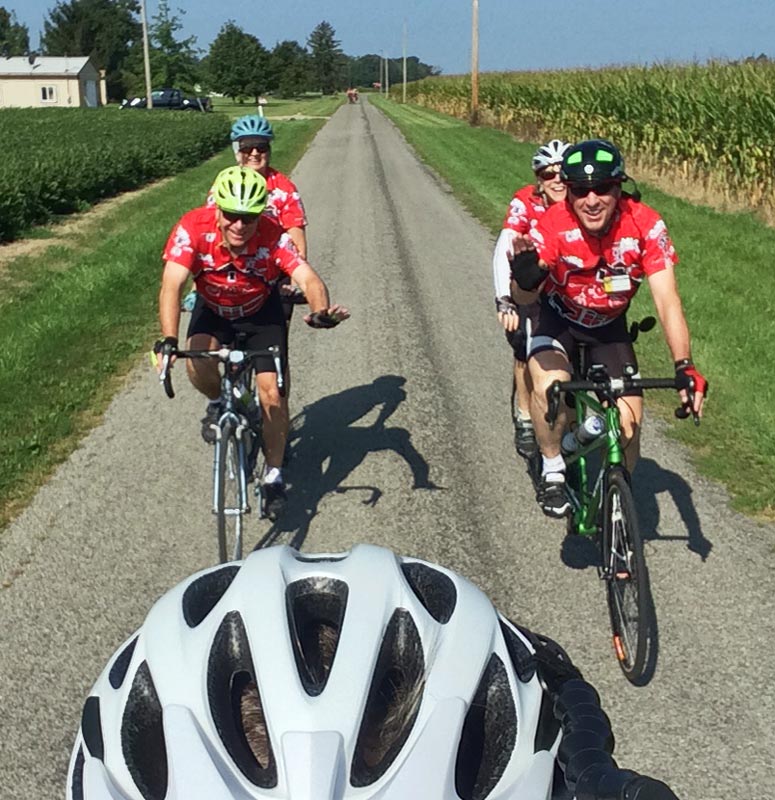 Exploring Wisconsin on Tandems for Over 30 Years
Couples on Wheels celebrated 30 years of tandeming together in 2018. The first COWs rally was held in the spring of 1988 and hosted by Paul and Flo Walker. The event took place in Wautoma, Wisconsin on May 21-22 with 40 riders participating. This organized ride gives Paul and Flo the honor of being named co-founders of Couples on Wheels.
A spring rally was held every year following and has been hosted in many cities across Wisconsin (see below for a list of previous rally locations).
In 1986 the club hosted their first Midwest Tandem Rally as an organization. The rally was held in Oshkosh, Wisconsin. Since then, the club has hosted MTR events in Waukesha–1991, Appleton–1996, Appleton–2007 and Middleton–2012. The Fall Rally was introduced in 2004 with the Wrangler Ride being introduced in 2010 and held in Waupaca, Wisconsin hosted by John and Joan Laabs.
Spring Rally Locations by Year
Have questions about COWs or about membership options? Contact us using the form below, and we'll be happy to help!